We've just released version 1.3 of Feud! This contains some nice quality-of-life features, as well as a big new feature in the form of customisable avatar costumes!
We've given you a few costumes to get started. Log in to the game over the Christmas period and you might just unlock a surprise...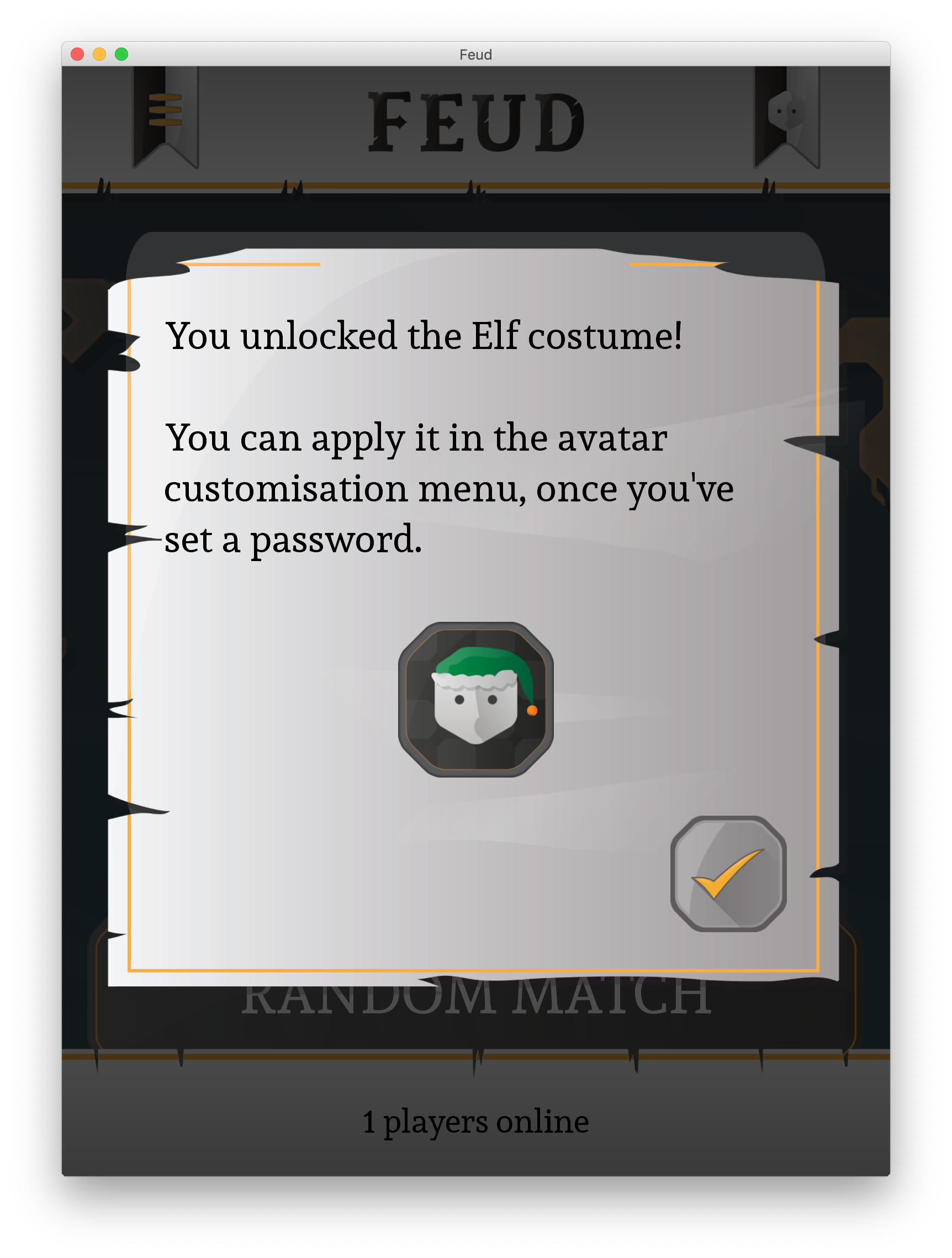 Full patch notes:

Added new customisable avatar costumes
Changed the skip buttons to be a bit clearer about how many skips have been used.
Added a little bit more visual feedback on button presses.
Internationalised the game - you shouldn't see any difference, but this means we'll be able to start adding new languages soon!
Files
Version 1.3.0
Dec 21, 2019
Version 1.3.0
Dec 21, 2019
Version 1.3.0
Dec 21, 2019
Version 1.3.0
Dec 21, 2019